We've got workflow tools for
Digital Asset Management
including CatDV 11
 Fast file transfer around the Workplace…
with active Storage at either end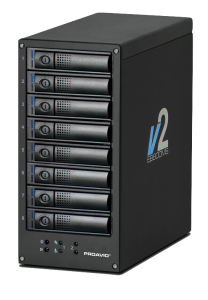 for small scale applications like this Desktop 24TB RAID from

to shared storage supporting several flavors of connectivity…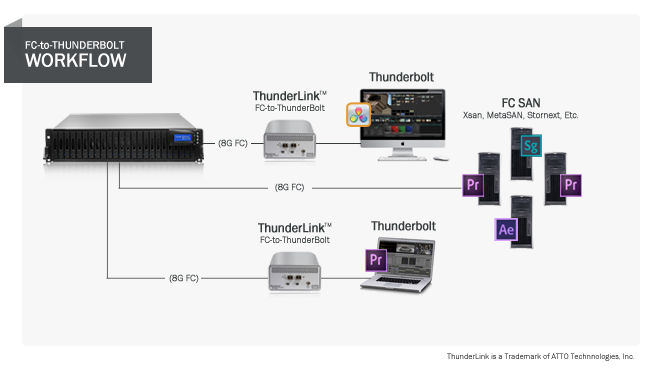 from  and other trusted companies…
and where there's Big Data, racks of  controllers and RAIDS like these…

from companies like

coupled to long-term archiving from multiple vendors, ranging from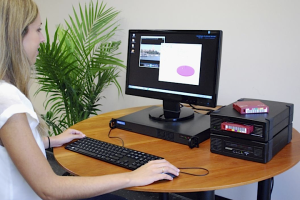 simple systems like this XenData LTO6 package
with one or two LTO drives and CatDV connectivity at special Sizzlin' Summer Pricing…
…on up to scalable systems from several companies that can grow to Petabytes and Petabytes of long-term but accessible off-line safety
 for lots of HD, 2K, 4K and coming 8K files, along with audio, still images, software project files and a variety of documents needed by archives, libraries and commercial users.
We can supply highly regarded Quality Control technology including the Archimedia Atlas professional media player so that files can be checked at each step along the way.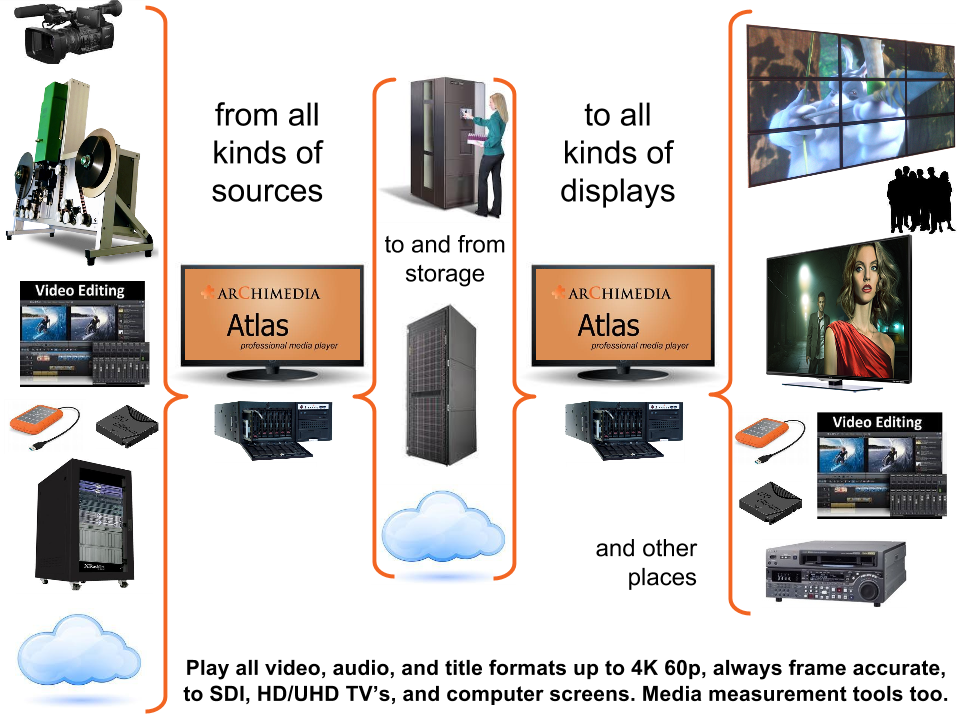 Ask us for details or to arrange a trial using the Contact Page link below.
Share and  distribute that file-based information and entertainment and your live presentations with streaming media technology from a variety of vendors:

To get more details about these Workflow Tools or to order, click on our Contact Page tell us more specifically what you need to do, and let us know how to reach you.
CEO: Ted Langdell
www.flashscan8.us               209 East 12th Street, Marysville, CA 95901