Used video production equipment sale: Includes Sony studio camera setup, Vinten camera heads and TERN Pedestals, BetacamSP Camcorders, Partly Zinfurbished Ampex AVR-2 Quad Video Recorder, audio equipment and more!  Click here for details
FREE Contour Design ShuttlePRO v2 with any order more than $9,999:  A $99 value, this accessory works with MWA scanner software, and most Non Linear Editing software like Adobe Premiere, Apple Final Cut Pro versions, and color correction software. The knob speeds up and makes controlling variables more accurate, the buttons offer faster access and control. Save time (and ultimately money!)  Use ShuttlePro v2 with more than 167 different applications including "ordinary" ones you use every day! Click for Details and List!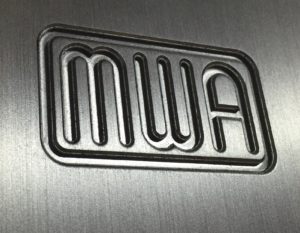 New Pricing across all lines! Easier to own!
More Models, Flexibility
New Software improvements and new functions, including:
FREE Real-time, Two-point Image Stabilization
Real-time Auto Light/Auto Color (in Software during scanning)
 "Log" DPX with header metadata
ProRes 4444 (joining ProRes 422HQ)
Scene Detection in Timeline feature: Finds new scenes, marks In-points for easier color correction, framing, audio and other settings adjustment and frame-accurate recall during transfer. Save files/sessions!
Real Time 4K on Vario and Choice models:

Real time available with higher horsepower processing and faster storage options

Vario adds 8mm/Super8 capability:

Vario's rollers are now cut for 8mm/Super8, 9.5, 16, 17.5, 28 and 35mm, making the former 16/35 transport ready for anything.
Just add gates and sound head for the desired gauges. Stir. (Or should that be "Scan!")

Choice adds 35mm capability:

The compact transport can now be equipped with 35mm gate and sound options
It's already prepped for 8mm/Super8, 9.5, 16, 17.5, 28mm gauges
Standard configuration is 8mm/Super8, 9.5, 16.

New flashscanHD 1080 model uses new 1920 x 1080 sensor for 8mm/Super8 w/sound
Fully optical image sizing uses full sensor on all models at all prices
LTO 7 is shipping! Major storage and speed boosts!

6 TB uncompressed
Up to 300 MB per second transfer speed
Check-sum verification on the fly

Lower costs/TB

Tapes, drives, systems now available
Get details and register for the FREE Webinar: Click here LTO-7 Webpage and learn how you can boost productivity and storage efficiency!
We're on Twitter:
Follow us for the latest news, specials
Check out our sister site, Zin VTR Works for excellent Video Recorders and other television technology 
Bookmark its Facebook page:
Zinfurbished Sony AV-8650 Color 1/2″ EIAJ format reel to reel decks delivered to very pleased users:
New York Public Library  received its AV-8650 after display at NAB 2015 in Las Vegas as seen on the left.

This unit is featured in this brochure: Sony-AV-8650-Ser-12168-TL-KZ-V3-April-06-2015.  The highly refurbished reel to reel machine is being used by NYPL's The Jerome Robbins Archive of the Recorded Moving Image within the library's Jerome Robbins Dance Division, which is the "largest and most comprehensive archive in the world devoted to the documentation of dance," according to its website.  The Zinfurbished AV-8650 joins another AV-8650 in the Dance Archive's arsenal.  Having two machines protects against downtime, and allows archivists to "try the other deck" if a tape  exhibits problems on one machine.

Indiana University's Media Digitization and Preservation Initiative saw the brochure, and purchased a similarly Zinfurbished AV-8650, which was displayed at the 2016 AMIA Conference in Portland as pictured just below. UI's MDPI is pleased with the quality of pictures and sound, and expects to be able to digitize many hours of monochrome and color EIAJ videotape using the deck.  The university is engaged in a major, five-year, multi-million dollar effort to digitize its audiovisual holdings so they are preserved and accessible to students, scholars, researchers and the general public. This high-quality tool will help minimize questions about whether a playback problem is with the tape or deck.
We had a good trek to the annual Association of Moving Image Archivists Conference,  in Portland, Oregon, November 18-21. 2015

Attendees were excited and impressed with our exhibit of a wide range of Zin! VTR Works' Zinspected and Zinfurbished VTRs, including another Sony AV-8650 EIAJ 1/2″ Reel to Reel Color machine, 3/4″ UMatic (including multi-standard PAL/SECAM/NTSC 4.3,) Digital Betacam, BetacamSP, sturdy SVHS and VHS,Hi-8 and other units ready to take home! 

Several institutions and commercial service providers are placing orders for Zinfurbished equipment or to have their existing equipment overhauled by Master Engineer Ken Zin.
QC tools demoed included Archimedia Technologies' new ATLAS and IRIS systems, now part of GrayMeta.
LIVE production equipment is now available from flashscan8.us
The NewTek TriCaster™ Mini is in our Moving Image Tools and Technology™ toolbox.

Record, stream and distribute live video and playout files to screens, social media and servers, EASILY!
Now available with HD-SDI inputs for cameras and other sources in addition to the original HDMI model.
Broadcasters will like the HD-SDI's easy connection to their existing HD field or studio cameras, while HDMI cameras offer a low-cost way to create multi-camera shoots with terrific graphics, transitions and clip play out all from something about the size of a large loaf of bread!
Click on our Tricaster Mini Page for details and to request a demo.
JVC Production Equipment:

Studio cameras
Professional camcorders
3D & 4K camcorders
Blu-ray recorders
Precision HD studio monitors
More details soon.  If you have your eye on any JVC equipment, ask us for a quote!
Special pricing on many JVC Camcorders!
Click here to E-mail for price
Compact, convenient, and ultra high definition! The GY-LS300 is equipped with a 4K Super 35 CMOS sensor and accommodates a wide range of cinema and photographic lenses and adapters for dazzling cinematic effects. Create hours of pristine recordings on SDHC/SDXC media in a variety of image formats including 4K Ultra HD, Full HD with 4:2:2 sampling, SD and web friendly proxy formats. Conventional DSLR cameras simply can't match the high reliability, long recording time and ergonomics provided by JVC's GY-LS300. Its dual codec design allows you to make 2 copies of your program simultaneously. You can even stream live HD over the internet to content delivery networks such as USTREAM while recording full HD. No other removable lens video camera offers this much flexibility in such a compact, easy-to-handle form factor.
More News from flashscan8.us:
Around the World:
Choosing the Choice 2K Plus™:

In Upper New Hampshire, John Tariot at Film•Video•Digital  continues to satisfy customers with the northern New England region's second Choice 2K Plus™ film scanner installation. Projects range from film transfers for restoration and BluRay release to highest quality home movie transfers for use in programs and home viewing. His is the fifth Choice 2K Plus™ in the eastern US.
At New York University, the renowned Moving Image Archiving Program chose the MWA Nova Choice 2K Plus™ and has been hands-on since last sumer. The Choice on-site makes NYU's program the first North American MIAP to have a film scanner with the high-level capabilities the Choice provides. It is being used to transfer films from the NYU archive for use in the Cinema School's classes, and to give Master's degree students hands-on with an up-to-date scanner as part of a complete archiving workflow.  The Choice's compact size was a factor in the purchase.
A Choice 2K Plus™ has been the workhorse scanning University of Georgia's extensive holdings within the Peabody Awards Collection and Brown Media Archive since 2014.  Films being transferred include 16mm silent, optical sound and magnetic striped news film, commercial print in a variety of conditions, 8mm, Super8 and 16mm home movies representing a moving image snapshot of life in Georgia and the South.  The Avid Artist Color panel turns one-at-a-time mouse-click adjustments into dedicated knob, button or trackball adjustments that can be done simultaneously, making the process more productive and friendly. Ease of use and small transport size were criteria.  The Choice and workstation fit well in the migration workspace.

Recent International adopters of the Choice 2K Plus™ includeCinemateca Portoguesa in Lisbon, Portugal, the Thai Film Archive in Nakompathom, Thailand, Pôle Image Haute-Normandie, Rouen, France, Cinémathèque de Saint-Étienne in St.-Étienne, France, the Cinémathèque du Nord et du Pas-de-Calais in Petite-Forét, France and the Austrian Film Museum in Vienna, Austria.

The first Choice 4K Plus™ is in use at Poland's National Audiovisual Institute in Warsaw. The system is getting good reviews creating files from films holding a record of the country's heritage. While true 4K scanning of small-gauge film may seem overkill to some, it does offer the opportunity to preserve detail that may exist on camera original film shot with a good camera and good lenses.  The Choice 4K Plus™ uses the same 4096 x 3072 visible pixel sensor as its larger sibling, the Vario 4K Plus™, and the same flashsuite 2 software to control the transport, image capture and processing. 39 Choice scanners have been installed since deliveries began in 2012.
Vario  lives up to its name: Now able to scan 8mm/Super8, and at true 4K

The Australian Aboriginal and Torres Strait Islander Studies (ATSIS) archive is now using the first Vario 4K Plus™ equipped to transfer 8mm/Super8 in addition to the usual 16/35. Installed in late 2015, the new multiformat Vario 4K Plus™ enables the archive to preserve what's on the film regardless of gauge. Factory engineers anticipate the archive's archivists may discover some interesting details in small gauge film scanned at 4K.
The Vario is now in its fifth generation of improvement.  All Gen5 Vario scanners are equipped with rollers to guide 8mm/Super8, 9.5, 16, 17.5, 28 and 35mm. Users chose gates and sound heads for the initial gauges needed, and can add different gauges later.  Most older Vario transports can be upgraded to add new sensors and capabilities. The Imperial War Museums, London, United Kingdom, RMC Media Partnership, Ballanahinch, Northern Ireland have received Vario 2K Plus™ Gen5 multi-gauge systems, while AVP Video Transfer GmbH, Munich, Germany is using the Vario 2.5K™ High Dynamic Range version for 8mm through 35mm film. La Cineteca del Friuli, Gemona, Italy has a 16/35 Vario 2.5K Plus™ HDR unit, while Filmfabrika, Moscow, Russia has a 35mm configuration.
The first Vario—an HD unit—is happily scanning film at the Library of Congress' audio-visual conservation center in Culpeper, Virginia, where it was installed in July of 2010. Since then, 29 have been delivered to customers world-wide, including the British Film Institute and UCLA Film and Television Archive, which are the world's three largest film archives.
Recent international Vario 2K Plus™ purchasers include Memnon Archiving Service SA, Brussels, Belgium with two machines for an on-site archiving project in the Middle East, Cinemateca de Cuba, Havana, Cuba, National Archive of Singapore, Singapore, and one of Europe's surviving film processing labs, TF CineNova in Wiesbaden, Germany.  ARVATO Bertelsmann AG, Gütersloh, Germany and EPTV, Algiers, Algeria are other Vario 2K Plus™ users.
Cleaning up with FXSYS Micromat™ Diamond Etched, Microgrooved Particle Transfer Rollers:

FXSYS' highly regarded Particle Transfer Rollers (PTRs) for on-scanner film cleaning are being shipped with major film scanners  including DFT's Scanity, Digital Vision's Golden Eye IV, and the Kinetta.

Sizes to fit Lasergraphic ScanStation and Director, the upcoming Blackmagic Cintel and other currently manufactured scanners are available.
Replacement PTRs are available for DFT/Grass Valley/Thompson/Philips/BTS Spirit, Shadow, Quadra, FDL-90, FDL-60, ITK, Cintel, Rank Cintel, Marconi and other telecines.
Even Kodak's new P-200 film cleaner can use FXSYS FX-03035-GE 3″ x 35mm PTRs, as can film cleaners from RTI's Lipsner-Smith division.
FXSYS Soft-nap Buffers are available for many ultrasonic immersion and non-immersion liquid chemical film cleaners.
Bench-top PTR-based film cleaners are being developed for non-chemical cleaning of film.  Existing models can likely use FXSYS PTRs.
Film processors can use either the FXSYS FX-01535 1.5 x 35mm or FXSYS FX-03035 3″ x 35mm PTRs at the exit of the processor.
You can subscribe to our newsletters and other information. Fill in the boxes below and click "Sign Up"
Please let us know if there's something we can do to help you. Thanks! Ted Langdell CEO

CEO: Ted Langdell
www.flashscan8.us               209 East 12th Street, Marysville, CA 95901