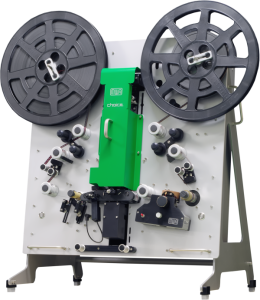 Now you can scan 35mm on the compact, easy to use Choice™ family of scanners from MWA Nova!
The Choice continues to grow the number of users worldwide.
10 ordered in late 2015 by RAI, the Italian state broadcaster, along with 5 Choice Tön magnetic sound transports, to archive its film collection in Milan.
33 and counting as of Jan. 1, 2015 as users select equipment from the Pioneers of Laser-based, no-sprocket perf detection

Click the logo above to get more information about the Choice portable film scanner.
Include your contact information and a brief description of what you need to do.
 If 2336 x 1752 isn't enough, the MWA Nova Choice 4K Plus™ can satisfy the need for more pixels to cover 4K and UHD
The Choice 4K Plus™ film scanner for 8mm/Super8, 9.5mm and 16mm film was a quiet hit at NAB 2014, showing 4K Plus™ images in real-time in the flashscan8.us/MWA Nova booth.
The Choice family of scanners includes:
Formats: 8mm, Super8, 9.5mm Pathe, 16mm Standard!  Optional 17.5mm and 28mm gates
Sound: (Included in STANDARD package:  8mm/Super8 magnetic sound on main AND balance stripes, 16mm mag stripe (newsfilm and edge track fullcoat) and 16mm optical sound. 3-track mag head option: Edge, Center, Cue tracks.
No sprocket teeth or claws—Continuous motion capstan drive.
Gentle film handling—MWA's pioneered and patented Laser technology that's safe for old film, and can get stable images from film with missing and damaged sprocket holes.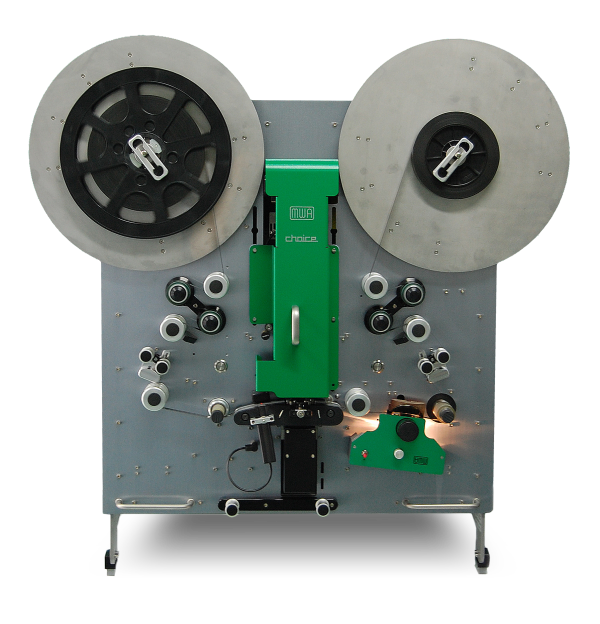 Now you have more to choose:
Real time Choice 4K Plus™  or Choice2K Plus™ film scanner for8mm/Super8, 9.5mm and 16mm scanning from MWA Nova, the pioneers of Laser based perforation detection
Proven sprocket-free, claw-free transport handles 4% or more shrinkage, damaged or missing perforations, which saves prep-time for repairs and money
Great Features and Benefits! 
 Timeline-based color correction and settings changes  with frame-accurate in-points.
Enables good looking color and levels at time of scanning.
Little or no post-scan color correction needed on many films
Fast and Easy to use.
Happens in real time
Settings can be saved as a file for re-use or restored when resuming a session
Colorist Approved at NAB 2013
Turbo Mode for speedy transfers
400' 8mm/S8 reel edit-ready in TEN minutes

Sound re-pitched
1280 x 720p files direct to USB 3 drives—no waits for workstation-to-drive copies
More codec/file choices
DPX and TIFF at 4K Plus™ (4096 x 3072) and 2K Plus™  (2336 x 1752)  for highest resolution
Uncompressed 8 and 10-bit YUV and MJPEG AVI at up to 1920 x 1080 HD
ProResHQ 422 HD and AVID DNxHD option
Lossless, Reversible JPEG2000 Archival Codec option
Powerful Workstation:
Speedy RAID Storage
Fiberchannel, 10GigE, USB3 options
As of Jan. 1, 2015, 33 Choice systems are in use worldwide by major and minor archives and by commercial film transfer companies for a wide range of film types/conditions. 
To get more details or to order, click on our Contact Page and let us know how to reach you.
CEO: Ted Langdell
www.flashscan8.us               209 East 12th Street, Marysville, CA 95901