Here's a chemical-free, benchtop film cleaner from FXSYS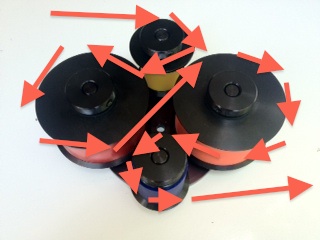 A chemical-free film cleaning device based on four FXSYS Particle Transfer Rollers: Two 3″ x 35mm and two 1.5″ x 35mm PTRs.
The disc holding the PTRs can be mounted on an L-shaped support bracket that is either attached to a large block of metal, as weight for use as a moveable cleaner on a bench, or fixed in place by bolting or screwing the bracket onto the bench.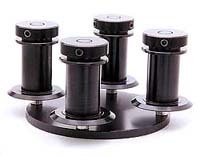 The cleaning device uses FXSYS precision PTR Hubs to hold the PTR onto the disc.
 Click on this link to learn more about FXSYS PTRs and cleaning film with them.
To get more details or to order, click on our Contact Page and let us know how to reach you.
CEO: Ted Langdell
www.flashscan8.us               209 East 12th Street, Marysville, CA 95901