Welcome to


Real Time or Faster. Proven Technology.
Presents
With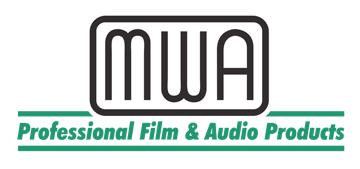 Now delivering 2K+™ Scanning for 8mm through 35mm!
The continuation of a new era of affordability in film to data scanning occurred this summer
with the first deliveries of MWA's
The NEW Vario2.5K+™HDR (High Dynamic Range) Sensor


joins the Vario2K+™ for 16mm and 35mm film


and a new Wet Gate Accessory for any existing or future Vario 16mm and 35mm gates:


Click here to Request Vario2K™+™ Information
Please include your full contact information and daytime phone
MWA Nova's New Smaller Gauge Scanner

2K+™ sprocket & claw free scanning
for 8mm/Super8 with magnetic sound and 16mm with magnetic and optical sound
plus 9.5mm Pathe, 17.5mm "Split 35" and 28mm silent formats
on one desktop machine!


Click here to Request Choice2K+™ Preliminary Information

Please include your full contact information and daytime phone
At NAB 2013, we introduced the North American to the affordable
For wider releases, DEFINITY DS simultaneously records images and sound onto intermediate negative, at speeds and qualities matching or surpassing standard laser recorders.


And because DEFINITY DS does not rely on analog mechanics and exposure on fast-moving film, its sound quality in many respects even exceeds that of dedicated audio recorders.

DEFINITY DS has been available for delivery since mid-2012: We very much welcome your test files, both video and audio, for demo runs today!

Click HERE for Spec sheet, then contact us for more information and pricing!

DEFINITY DS:The complete digital-to-film system for simultaneously recording both video and audio onto any 35mm film stock, with the quality and speed of CCG's latest, LED-powered LCD imager.


By radically reducing capital and material costs, DEFINITY DS ensures profitability in today's highly dynamic postproduction industry. It is priced to breakeven after just a few projects.

Utilizing new advances in optics, photonics, precision mechanics and LCD technology, DEFINITY DS is capable of bringing to film, simultaneously, all three cornerstones of today's cinema sound:

Dolby Stereo Analog (SR)
Dolby Digital (SR-D)
Digital Theater Systems time code (DTS)


This, combined with the system's great performance in direct-to-print recording, makes DEFINITY DS the ultimate device for limited releases or festival submissions.


DEFINITY DS does away with every but the first and the last step in the digital-to-film workflow:


Digital film recorder
Image negative processing
Optical soundtrack recorder
Sound negative processing
Laser subtitling machine
Contact printer
Print processing


The key advantages of this streamlined workflow:

Elimination of generational quality loss
Massive reduction in material and capital costs
Only a single, low-maintenance device to service
AND SOMETHING FOR PEOPLE WITH A LOT OF SLIDES!

Click on the "Play" button above to see more!
•About eight seconds per slide at up to 3600dpi
• Auto-rotation of slides to match sensor aspect
• Full software control of scanning
• Lossless image editing
• Batch processing
• Remote monitoring on smartphone
• Mac OS X and Windows via USB

Slide your mouse over here and click to get more information



LATEST NEWS:
Click links for details:
New Mini-Catalog with several new products
Tax savings extended for 2012 and 2013
Special Deal: Save on Hitachi DK-H32 3-chip 1920 x 1080 HD Camera

Quad Videotape Equipment, Engineering, Video Head Refurbishment
BlueShape Batteries for prosumer to High-End Cameras


We're revamping the site to give it a new look and make it easier to navagate.
In the meantime, here are some of the products' basic information:

The flashtransfer Choice2K+™ is:

A cost effective model that can deal with multiple formats at greater than 2K Horizontal resolution–in real time!

2336 x 1752 visible pixels-–2K+™: Preserves 4:3 aspect ratio
A simpler approach to some things that are software/hardware controlled on the Vario or flashscanHD
For users that needed to span multiple formats with a single machine at up to 2K+™ resolution
Sound: 8mm, Super8, 16mm
Silent: 9.5mm Pathe, 17.5mm "Split 35", 28mm
Where real time speeds (IE 24 or 25 fps) are sufficient to meet throughput needs
System includes Transport and Workstation: Multi-core with Internal RAID (Basic) or External RAID (MAX) running Windows 7 and factory software. Customer supplies workstation display to suit.
Mac version coming

Get information and a look at test files by clicking here and tell us a little about your planned application.



The

Duster

is:

New film cleaner and inspection station for 8mm/Super8 & 9.5mm


MWA Nova meets the need for a simple to use, relatively low cost film cleaner for small gauge films.
The new Duster features variable cleaning speed using a soft tape on either side of the film
The tapes are in constant motion, to keep a clean, soft surface presented to the film.
The dry cleaning method means no chemicals are needed, although wet cleaning can be carefully done.
A perfect companion for the flashscanHD or Choice 2K+™
Includes splicer platform and footpedals for direction and speed.

Learn more by clicking here.




Less waste. More productivity

Designed by MWA Nova GmbH, the new MWA DOLBY® CA2011 camera adapter replaces the existing DOLBY® CA10, while keeping compatibility with existing optical sound track recorders: MWA's LLK series, the world's most successful laser optical sound camera, and the Westrex optical sound camera.

With the new MWA DOLBY® CA2011 you can now run density and alignment test sequences in one single pass.

The new block invert feature enables you to play back sound negative directly without print!

The old MagnetoOptical Disc technology, its ecologically harmful manufacturing and all its financial drawbacks have been replaced by modern day storage technology.

Learn more about this new film sound tool by Clicking here.



Make money with this AMPEX AVR-2 Quadruplex VTR

Save Money with this AMPEX AVR-2 Quadruplex VTR

Lack Quad capability?

Have a BIG project that's more than your existing Quad lineup can handle in a reasonable amount of time?

Machine down or needs time out for repair?

We can help keep migration moving, with Leased Quad equipment and included maintanence.

Quad and 1" Tape cleaners, too!

Click here for more information about Quad Leasing from flashscan8.us, partnering with Wizards at the former
Merlin Engineering Works to help keep Quad in Play.
Turnkey packages available through flashscan8.us and partners
Film Scanning, Capture, Cataloging, Storage, Backup and Monitization

Helping content owners transfer, edit, manage and monetize media is the goal of several partnerships flashcan8.us has formed in recent months.

flashscan8.us teamed with Torrey Loomis at Silverado Systems to create a turnkey film transfer and content management package for Coach Keith Smith at Foley Middle School in Foley, Alabama.

Smith has more than 400,000 feet of Foley High football game film on shelves, including reels from the early 1960's with NFL quarterback Kenny Stabler as a high school football whiz.

The goal of transferring the film is to preserve aging Foley community history, make it available to players, family and fans, use the content as football training materials and as stock footage available for use in documentary films.

Working with Coach Smith to develop the physical and technology plans within a grant-funded budget, flashscan8.us's CEO Ted Langdell laid out several variations on how to convert a large coaching office in the school's "Lion's Den" locker room into a suitable facility for film prep and high-tech film transfer.

flashscan8.us packaged the film transfer side with the MWA Nova 16mm HD Vario, a Matrox MXO2 for capture, film rewinds and splicer, leader and other film prep essentials.

Silverado supplied two MacPro's equipped with four 2TB internal drives, Apple Cinema Displays, Gigabit ethernet connectivity, CatDV cataloging software, and Tolis Group's BRU Producer's Edition backup software to work with an HP LTO-5 tape drive and external Firewire 800 drives for off-site protection.

Langdell assembled the Mac equipment on-site and provided training during a week-long visit in March. He returned in early June with MWA Nova engineer Niels Petzold for the Vario installation. Langdell will return to provide followup training on the cataloging and backup software.

This is a smaller turnkey package, easily packaged in a short time-frame. If you need something like this, click "I need a smaller turnkey film or video transfer package.

Through partnerships with companies like Front Porch Digital, flashscan8.us can provide film and video transfer systems scalable to handle huge archives and on-line purchasing of content. Click here to tell us:
"I need a major turnkey system!"

Who benefits by using MWA Nova film transfer systems from flashscan8.us?

Archives that need in-house transfer efficiencies, security, control.


Service Providers that want high quality transfers and simplicity of operation, high-tech, high value for moderate investment.


Post-Production Facilities that have SD equipment and need HD or now 2K+™or have "Big Iron" HD and 2K/4K scanners but need a more moderately priced system to do volume work or simpler projects.


Home Movie Transfer Houses that need equipment and workflows that work, and can cover the cost by transferring around 400' of film a day at 20 cents a foot. At faster than real-time, it's a ten-minute transfer!

Take a look. Book a demo today!

Another flashtransfer Standard Definition unit is delivered in the US

University of Utah's J. Willard Marriott Library's Special Collections Digitization Unit received its MWA Nova flashtransfer on Thursday, April 7, 2011 in Salt Lake City, Utah and has been busy transferring film ever since.

The library also ordered a Flanders 17" LCD monitor with internal scopes for color correction, picture quality control and audio monitoring.

This is the fifth 16mm unit installed in the US, joining 16mm and 35mm flashtransfers at Sandia National Labs, and 16mm units at A/V Geeks, San Francisco State University's Bay Area Television Archive, The Media Preserve, and flashscan8.us's demo unit.

The US units are part of more than thirty 16mm and 35mm flashtransfers in use around the world. Read more about them, here

flashscanHD hits Hollywood to transfer Kodak Vision3 negative for a short film.
Longtime Senior Colorist Terry Goins handled the transfer and enthused about the ease of use and picture quality.

The film, Four of a Qind, shot scenes at the Paramount Ranch on Vision 3 250D using a Beauilu 4008 ZMII Super8 camera.

400 foot reels of negative were transferred on the flashscanHD to Apple ProRes422HQ Quicktime files for editing in Final Cut Pro.

The filmed Western Town sequences were intercut with RED digital camera footage shot on a sound stage.

The film was nominated for "Best Short Film Under 15 Minutes" at theMilan International Film Festival.

Preparing a Budget for 2013?

Ask us for information and pricing on the range of MWA Nova and other products we represent.

We can help you identify potential cost-saving work flows for

2K+™, HD and SD film transfer for seven film gauges, Optical and Magnetic sound recovery, Film output for Picture via
flashrecord35mm film recorder and the
Quietest Optical Sound Tracks via


LLK5 Laser Light Camera

See our full line brochure for product details




Get Federal Tax Benefits for purchases made and put into service in 2012 and 2013!

Order equipment now to expense your purchase this year
under IRS Section 179.

2013 Deduction Limit = $500,000
2013 Limit on Capital Purchases = $2,000,000
2013 Bonus Depreciation = 50%

In addition, 2012's old limit ($125,000 deduction) has now been raised to $500,000 as well. This means qualifying purchases you made in 2012 can now take advantage of the new, higher deduction limits.

Read more about how it works here: http://en.wikipedia.org/wiki/Section_179_depreciation_deduction

Then ask your tax professional how to take advantage of Section 179's deductions for last year and this year!

California post-production users can save
the state portion of Sales Tax

A partial exemption from the sales and use tax became available under section 6378 for the sale, storage, use or other consumption of machinery, equipment including component parts to a qualified person used primarily in teleproduction or other postproduction services.

The exemption also includes property sold or purchased by a qualified person primarily to maintain, repair, measure, or test any property used in teleproduction or postproduction services. The partial exemption may also apply to rental receipts paid by a qualified person for teleproduction or postproduction equipment and machinery.

Grant funds for equipment, projects and possibly staff

List of potential funders can help find money to start, match or fully fund

It's an ongoing commitment by flashscan8.us to help our clients and potential clients find money.

Some are government sources, others are foundations or charitable trusts.

Click the link here to request our Grant Funding List.

Microgrooved
Particle Transfer Rollers are BACK!

These unique, Diamond-etched PTRs pick up noticeably more particulate matter than another brand, according to lab tests.

See more details about FXSYS PTRS by clicking here!

1.5" x 35mm Diamond Etched MicroMat™ PTRs
in Blue, Green, Orange and Red
Still $48 (Canadian) per PTR.
Minimum order of 8

Limited Time Sale on:

1.5" x 35mm Diamond Etched MicroMat™ PTRs
Red Tacky or Purple: $36 each/Minimum of 8

1.5" x 70mm Diamond Etched MicroMat™ PTRs
Blue: $56 each/Minimum of 4

3" x 35mm Diamond Etched MicroMat™ PTRs
Red Tacky: $36 each/Minimum of 4

3" x 70mm Diamond Etched MicroMat™ PTRs
Blue and Green: $66 each/Minimum of 4

flashscan8.us is your US distributor for these well regarded, highly effective MicroMat™ PTRs formerly made by SanLab Systems.

They are preferred by MWA Nova for original equipment on its systems.

FXSYS MicroMat™ PTRs are in use at various US Deluxe and former Ascent Media facilities including Company3 NY and at other fine labs and post-houses world-wide.

FXSYS makes buffers for immersion and non-immersion film cleaners including the SanLab/FXSYS Prista, Lipsner-Smith and other brands.

E-mail us for details and a new FXSYS catalog and Price List/Order Form
Click here to request a catalog and pricing

A smart alternative for camera power,
even those equipped with Anton-Bauer mounts!

Founded in Italy in 2004, BLUESHAPE has been a favorite in Europe for years. Now it comes to North America and flashscan8.us is helping with the launch!

With pricing that makes the entire line attractive, the BLUESHAPE system is the answer when power makes the difference.

These are FULL systems that address the needs of the professional videographer whether shooting with Mini-DV, HDV, cameras that use Anton Bauer three-point mounts, the RED® ONE Digital Cinema camera, the Sony® EX series, or the ARRI Alexa!

A RED One camera with CYKLOPS LED on- camera light and MVQuick hot-swap battery mount that powers the camera while switching the BV-140 Long Lasting V-Lock battery.

The attention of BLUESHAPE to the smallest detail gives a battery that is shockproof and waterproof inside of its fire-retardant external enclosure. Some are rated for air travel.

The emphasis on using the highest quality components, from cells to casings, gives a final product that is second to none.

Quality control adds a full week to the production process and ensures you receive the highest quality battery available.

Check this video and BlueShape News and then ask for pricing from flashscan8.us.

Quad Video Heads Rebuilt by
the Experts

The sole source for Quadruplex Head Rebuilding in the World

AMPEX

RCA HB-10

Since 1976, VideoMagnetics has been rebuilding Ampex and RCA Quad Video Heads.

Today, they're the only player left standing.

Quad Head rebuilding is as much art as it is science. The process has to respect the laws of physics, but it's an art to get tiny little
hair-sized wires threaded into tiny little holes.

Take a look at what's involved!
Click here: "The Art of Refurbishing Quad Heads"

"Steady Flow™"
Head Rebuilding Plan

flashscan8.us is pleased to represent VideoMagnetics' new "Steady Flow™" plan:

Customers send in heads to be rebuilt on a regular schedule.

They get a break on the single-head rebuilding price, and a "steady flow" of heads of heads returning, ready to safely transfer valuable tapes.

Head assemblies are warrantied for 500 hours or 12 months, pro-rated.

Waiting to have heads rebuilt one at a time could prove costly.

Turnaround can be delayed due to work already at Videomagnetics. Rush charges aren't fun to pay. Prices rise when parts and materials become harder to source.

Get a Steady Flow™ Head Rebuilding Plan tailored for your situation today:
Click on I need a "Steady Flow™" Quote.

Quotes available for:

Ampex and RCA Quad

Ampex, Sony and Hitachi 1" Type C

Sony Betacam family including SP, SX and Digital Betacam

Sony 3/4" U-Matic

Panasonic DVC Pro Head assemblies and parts.

Newest development in QUAD Videotape technology in decades!

Play LOW Band Color and Monochrome tapes on an AVR-2

Factory stock Ampex AVR-2's can't make the switch.

Until now, AVR-2 users have had to maintain a separate
machine that would play both HB and LB.

That's added time and expense to the process of
recovering content recorded in Lowband from 1956 to the
middle 1960's.

With the HLB-2 card set, you can standardize on the AVR-2, which has a digital TBC and many more performance, operation and maintenance benefits.

The newest development in Quad Videotape technology
comes from the minds and experience of Quad experts Ken Zin, who prototyped the idea, and Al Sturm, whose
WideBand Video Labs has taken it to manufacture.

These wizards have decades of Quad background with Merlin Engineering Works, the highly regarded company that put the "new" in older Quad machines for decades.

The card set includes a brand new demodulator card and modifications to the customer's existing EQ/SWR
card. NTSC and PAL models.

$8,000, exclusively from flashscan8.us. Inquire here.

Ampex VPR-80 1" VTR supplied to SF archive

Archivist Alex Cheiran is flanked by the Bay Area TV Archive's MWA Nova 16mm

flashtransfer

telecine and the new-to-him Ampex VPR-80.

The San Francisco Bay Area TV Archive added
1" Type C playback to its capabilities earlier this year, helped by the "collector" bent of flashscan8.us's CEO

" It's a huge step forward for us," says Archivist Alex Cherian.

The machine is one that Ted Langdell retrieved from a Reno television station. The console came from a Bay Area station along with three other VPR-80's.

"I hate seeing useable equipment being tossed into the trash."

Because of the low cost of the major components, Langdell was able to create an affordable system for the archive.

Engineers Ken Zin and Tim Stoffel confirmed the 1986 vintage VTR and associated TBC were in good condition and that the VTR's heads had good life. Routine preventative maintenance was performed and tweaks made.

Some of the sidecar's test equipment was not working, so flashscan8.us found a replacement Barco color monitor in good condition and adjusted the monitor for proper picture.

A Textronix 1720/1730 waveform and vectorscope package was refurbished and calibrated by Scott Howell of MobileTek in Los Angeles.

A Grass Valley Group SCB-100N Sync/Color Bar Generator was also obtained and tested.

The equipment was assembled at flashscan8.us, then tested for several days of power-on and operation.

Once satisfied that SFBATV Archivist Alex Cherian would have a happy experience, Langdell took the equipment to San Francisco and wired it into the Archive's existing MacPro/Matrox MXO2 capture system.

After initial training on operation and routine care, Cherian has been transferring long-form programs as 10-bit uncompressed SD Quicktime files for preservation.

"It means we are able to transfer—at will—every single part of the Collection, Cherian says. "There is no format that we preserve right now that we are unable to re-master and to make available to the public."

MPEG-4 files are posted to the SF State Library's DIVA website for public access.

The VPR-80 has provided access to some content that otherwise couldn't be transferred, and to better quality versions of previously transferred material.

Here's a comparison of the same program transferred using the VPR-80 for 1" tape and a Sony BVU-950 for 3/4" tape:

https://diva.sfsu.edu/collections/sfbatv/bundles/191390


We'll check Quad Head Assemblies for Ampex and RCA
Sony Upper Drums and Scanners for 1" Type C and 3/4" Umatic
Ampex 1" Type C removable heads and Scanner Assemblies
Panasonic DVC Pro.
If refurbishment is needed, your payment applies to the refurbishment

Preservation of aging videotapes and the equipment needed to transfer your content is not always easy if you need engineering support and don't know who can do the job.

Let us help connect you with some of the best in the business. Click on "I Need Help with VTRs!"

If you're an experienced VTR Engineer and would like to help, click here: "Have Tools, Will Travel!" We'll be in touch.

uad Videotape Group

The Quad Videotape Group began as a purely social event at NAB 2008: An informal lunch of people who use, used, maintained, designed or collected old Quad VTR's, Editors or Telecine equipment.

Due to several coincidences, the group was invited by the Library of Congress's Chief Technical Officer to help preserve for future use and access, the operating, maintenance, design and modification knowledge relating to Quad tape.

While the tapes sit on shelves getting older, so are the decks that exist to play them on, and the people who retain the know-how to get the best reproduction possible. As the people retire and pass from the scene, that knowledge goes with them.

The group meets annually at NAB, on Tuesday

Also at the Association of Moving Image Archivists annual conferences around the US.

and at other impromptu occasions.

A website documents Quad videtape history while an active e-mail list helps members get answers to technical questions and keep Quad Videotape engineering alive in order to preserve the content on aging tapes.
Vario Series 3 Transport
New Name sparked by flexibility:
Now shipping Series 3 machines, MWA Nova has continued to advance its flagship flashtransfer Vario film transfer system with new benefits for users.
The sensor systems now available include MWA's new 2.5K+™ HDR High Dynamic Range, the 2336 x 1752 2K+™ or 4K single-chip Bayer sensors, 3-chip cameras for PAL or NTSC, 720P HD, and the standard 1920 x 1080 HD.

"As new sensors and cameras become available, MWA will be able to a upgrade user's Vario so they can transfer at even higher resolutions with more pixels and color fidelity," MWA Nova North American distributor Ted Langdell advises.

"It's like variations on a theme," observed Langdell after hearing how the Berlin-based manufacturer had extended the range of sensors for the system orignially called simply flashtransfer HD 16/35.

That comment lead to the shorter name just in time for the first unit to be shipped to the US and installed at the Library of Congress in 2010.

The flashtransfer Vario is a flexible platform. "It can be ordered as a single-gauge machine, and easily upgraded to multi-gauge­ with just additional gates, software licence code and sound options.
MWA can build custom gauges for odd film–even rare 28mm," he says.

flashtransfer Vario uses a laser splice detection and image stabilization system so there are no sprockets or claws involved. Just safe, smooth, continuous capstan drive movement of the film.

Shrunken film is now less of a problem to easily transfer.

The Vario's flexible transport system works with optical and magnetic film, silent film or camera original negative or positive, and can output a variety of 2K+™, HD and SD formats.

Click here to request information and to be advised of new developments.
ONE flashscanHD replaces
four projectors, 20 computers and support employee for Arizona firm

3x faster than real-time, with a clean,
single progressive HD video frame
from each film frame.
Brad Hinkle was looking for something to seriously advance his company's capabilities, and end reliance on modified home movie projectors that weren't designed to handle long days of transferring film.

Hinkle compared the cost of purchasing a flashscanHD with what he was spending to run the aging, slower than real-time "frame-by-frame" units, computers, software and staff required by that workflow. Hinkle determined he could replace four projectors, 20 computers and an employee with one MWA flashscanHD from flashscan8.us.

His analysis showed he could recover the expense in six-months to a year.

A major reason to buy flashscanHD is that
a 400' reel of silent film could be in the computer and ready to clean up in ten minutes.
It took 40 minutes to capture the same reel using his older, slower-than-real-time method, Hinkle says.
The ability to do magnetic sound was a big plus.
Get details: flashscanHD product information sheet.
More than 50 flashscanHD 8mm/Super8 units are now in use since debut in March, 2009.
flashscanHD carried Tailor-Made Transfers, Feasterville-Trevose, PA (Northeastern Philadelphia suburb)
through the last two Christmas transfer seasons and into 2014.
Pete and Donna Wolk and their crew join Brad Hinkle and staff at Video Conversion Experts in the Phoenix, AZ metro.

Buck Bito and film preservationist Jen Miko at Video Transfer Center, San Francisco are taking their customer's film through the most modern and gentle transfer process currently available for 8mm/Super8 transfers.
Home Video Studio is transferring film for its 75 franchisees 24/7.

Click here to learn more.

Vario goes Portable with

Just in time for NAB 2012, Bigfoot Mobile Systems made the MWA Nova flashtransfer VarioHD demo unit much easier to take on tour.
"We now have the Vario2K+™in place of the VarioHDand are looking forward to traveling this year. "It made life much easier in 2012," he noted.
"It's something I can manage myself, if I have to," said flashscan8.us CEO Ted Langdell.
The 264 pound system now rolls up to the flashscan8.us cargo trailer, is lifted off its rolling bases one at a time, is slid onto the trailer floor and to the front of the trailer.
The bases roll up a folding ramp, which also accomodates other rolling stock.
The bases have drawers for storing Vario accessories like 16mm and 35mm gates, core adaptors, technical test film, various sample films, splicers, small split reels and cleaning supplies for film and equipment.
Another Bigfoot system rolled into the trailer for NAB 2012. "We took this 'Mac In Rack' to NAB, and used it as our control center for the Vario and the flashscanHD.
"We had a MacPro standing upright on a suspension mount and sliding drawer, a CalDigit Raid and another MacPro sideways on another sliding drawer. Several of these drawers can be mounted in the wide section," Langdell says.
"I used the drawer to transport my 23" Apple Cinema Display, and then put it on top of the large, easy to clean top. My Flanders 24" Grade 1 monitor went on an moveable arm, leaving enough room for my 15" MacBook Pro."
"The laptop was tied to the Brother Color LED printer you see sitting on the flip-up side panel," he recalled. We had a complete business on wheels!"
The flexibility of the Mac In Rack puts monitors for picture QC and computers where you want them. The computers, hard drive array and other essentials are neatly arranged for easy use. A center drawer has room for a keyboard and mouse, and the space underneath the bottom 24" sliding drawer can store cables and other accessories.

With flashscan8.us and a Bigfoot Mobile Cart you can easily put the package where the work needs to be done... in the vaults, customer's location, inside a toy-hauler trailer or motor home as a mobile scanning center, or to make things more comfortable around your own facility.
Designed to get video equipment around uneven football and training fields for the Oakland Raiders, Bigfoot's pneumatic tires—and now airless tires— roll out a diverse line of safe, sturdy carts and multi-cart packages that hold rack mounted equipment, computers, LCD screens, desktop control surfaces, and systems from flashscan8.us.
Special pricing as part of a flashscanHD or flashtransfer, Choice2K+™ or Vario2K+ package. "We can also put it next to a Quad VTR as a capture center," Langdell says.
Click here to tell us what you need! Custom designs are a specialty!
We're driving to and from various trade shows and demo tours this year including Los Angeles, San Francisco, Richmond, VA, and Colorado, among other places.

Help plan our route from Northern California, with a stop near you.

We'll be demoing the 16/35mm flashtransfer Vario2K+ and showcasing files from the new real time Choice2K+™

See the Vario2K+™ in a hands-on setting near you or in your office.

You'll get actual experience with how the software and technology work, and can save the files created during your demo.

Week-long "Transfer Experiences" are possible at reasonable cost.

Click here to tell us where you think we should go or to request information on the Transfer Experience.
Grant funds for equipment, projects and possibly staff

List of potential funders can help find money to start, match or fully fund
To help you get started (or maybe finished) we've begun a list of grant funding sources that may be helpful.
It's an ongoing commitment by flashscan8.us to help our clients and potential clients find money.
Some are government sources, others are foundations or charitable trusts.

Click the link here to request our Grant Funding List.

LLK5 Laser Optical Sound Recorder
Quietest optical sound tracks in the world
Until the LLK series of laser optical sound cameras came along, optical sound on film was recorded with equipment designed way back in 1947.
MWA Nova developed the first major improvement in 1996, using lasers to create the quietest analog stereo optical sound tracks in the world.
The LLK5 will soon be able to write the digital sound track information at the same time!
An investment in the easy to use LLK5 is a more productive use of resources than continuing to use ribbon technology.
It's putting Bollywood's biggest studio ahead of the competition!
Latest user: US National Archives and Records Administration as part of a film to film restoration package.
Learn what MygarFilm Labs, EuropaSound and the biggest studio in Bollywood say about the LLK here or get a product brochure by clicking here.
Matrox MXO2 and
MXO2 RACK for Mac & PC
Matrox has released several new products,
including the Matrox MXO2 RACK, MXO2 Mini for MAC and PC, and CompressHD Accelerator Card for faster than real-tme H264 HD file creation on Mac and PC.
The new CompressHD technology's been incorporated into the MXO2's to give you an option of with or without the added compression boost.

The Matrox MXO2 and new MXO2 RACK provide broadcast-quality input/output, monitoring, and up/down/cross conversion... and it's all in one system.
You are not limited to using a single codec as with some other I/O devices on the market.
The MXO2 captures to a variety of codecs - Apple ProRes 422 HQ, 10-bit uncompressed HD and many more, so you can choose the format appropriate for your archive or project.
We use it to capture 10-bit Uncompressed files from the flashtransfer via SDI during demos, and to play out the resulting files via Final Cut Pro via SDI in SD and HD to our 24" Flanders LCD monitor.
Users can benefit from file-based workflows with native support for XDCAM, XDCAM HD, XDCAM EX, and P2.
Works with MacPro desktop and MacBookPro laptops on AC or battery power.
At $1,599 MSRP, MXO2 is less expensive than other well known products.
Works great as part of a flashscanHD, flashtransfer SD or HD package.
Get more details here from the Matrox MXO2 website, then click here to see us for your Matrox products.
Leasing offers practical
approach to purchasing
Leasing can be a way to acquire the tools you need at an affordable monthly payment, especially if banks aren't lending.
Many leasing companies can arrange payments of $1,000 to $1,500 a month on a four-year lease of $50,000, or lower payments for longer terms.
You can own the equipment at lease end for a small amount, often $1.
And there have been Section 179 Federal tax benefits that were extended by Congress for 2010 and 2011.
We can connect you with leasing companies that have funded purchases for our customers, and are versed in leasing media related technology. Click here for details.
Introduces the HDPro2, a true editing solution that maintains its data rates during both editing and playback of HD and SD content!

This powerhouse delivers up to three streams of uncompressed 1920 x 1080/60 images with RAID 5 protection.
The HDPro2 can be striped for RAID 0, 1, 5, 6 and JBOD.
When configured with RAID 6, fault tolerance is maintained by the world class CalDigit RAID engine, ensuring that the parity information is placed on TWO drives.
This block of data is completely separate from the drives used to store the data itself. This allows for ultimate protection, allowing up to two drives to fail, with the loss of any data.
Portability w/Laptops
Used with the CalDigit eLane-1ex ExpressCard the HDPro2 provides desktop performance in the field, enabling users to capture, develop, edit and create content in almost any environment when using Apple's MacBook Pro or Windows-based notebook.

There is no capacity limitation to any single chassis.
The HDPro2 provides safe and reliable operation, all in one package, and backed by CalDigit's THREE year warranty.
Each HDPro2 holds 8 hot swappable drive modules in a desktop tower, optional rack mount kits are available.

At under $1 per gigabyte, including the PCI card and all required accessories - it's a fraction of the cost compared to other products in its class.
Click here for details. Then e-mail with your order!

If you have questions or a problem with the website, click here to E-mail Ted

Special Deal on New Hitachi DK-H32 3-chip 1920 x 1080 HD Camera
Click on image for PDF
Click here for Hitachi DK-H32 Brochure and Camera Specifications
Subject to Prior Sale. Limited Quantity
See and fix shrinkage of Magnetic Fullcoat during playback!
Laser Shrinkage Detector:
MWA Nova's tool for sprocket-free transfer of fullcoat magnetic film (SEPMAG) now features on-screen monitoring of shrinkage in real-time, with graphic displays of the shrinkage in percent along with other metadata. Data can be saved to files for customer reports and in-house condition records.

Mounted on the renowned MB51 transport, the LSD enables up to 4% shrinkage to be corrected in real-time during the course of the transfer, keeping picture and sound in sync.

This feature enables one-pass transfers to other media, without a side-trip to a Digital Audio Workstation for laborious hand-syncing. Wow and flutter are also addressed.
SD transfer is alive and well
flashtransfer speeds 16mm or 35mm film into new uses
Gentle, high resolution transfers are what you'll get with the easy to operate flashtransfer!
It's priced well below new "big iron" telecines and is very competitive with aging used "big iron" standard definition machines that take an engineer to maintain.
flashtransfer offers more film safety and operating flexibility than low priced units based on modified projectors.
No pull-down claws here! Just smooth, continuous motion, sharp, colorful pictures and crisp sound from magnetic and optical tracks.
Shrunken film can often be transferred.
flashtransfer's integrated color correction is helpful when de-pinking faded color film, especially when coupled with computer based tools like Apple Color, or when connected directly via SD-SDI to high-end color correction tools like daVinci and Digital Vision.
You can do real-time transfers to tape, DVD or non-linear editors, for workflows that meet your needs.
We use the Matrox MXO2 to demonstrate uncompressed SD and uprezzed HD captures with Final Cut Pro. You can use other capture cards, computers and software.
Learn more about the flashtransfer here or click on the flashtransfer link on the left.
flashtransfers in action

The Media Preserve near Pittsburgh, PA, used the 16mm flashtransfer to help several PBS member stations as part of the PBS/CPB "American Archive" first phase.

As a result of the experience, a 16mm flashtransfer was purchased and has been in use since May, 2010.

Stations and The Media Preserve were quite pleased with the picture and sound quality, ease of use and ability to work with shrunken materials.

The flashtransfer's magnetic stripe pickup head was also used to transfer edge track sound from 16mm magnetic fullcoat on a number of stories that had been edited double-system for playback on-air, or were original elements used to make film prints.
flashscan8.us supplied a Matrox MXO2 RACK, Flanders LM2450W 24" LCD Monitor and integrated the equipment with a customer-purchased Apple MacPro 8-Core computer, 30" Apple Cinema Display and Final Cut Pro.

CEO Ted Langdell provided training for operation of the flashtransfer and Final Cut Pro which was used to capture the double-system elements, sync them and then output 10-bit or 8-bit uncompressed Quicktime files.
Digital Betacam copies were made via playback from FCP timelines through the MXO2 RACK' s SDI output feeding the DigiBeta recorder.
Read more here:
http://www.post-gazette.com/pg/09359/1023531-67.stm
---
Film Archivist Alex Cherian writes:
Below are URL links to color and b&w documentaries we're currently streaming online, having remastered them using the 16mm flashtransfer.

The master QuickTime files obviously look a lot better than these mp4 files:
http://diva.sfsu.edu/collections/sfbatv/bundles/189369

http://diva.sfsu.edu/collections/sfbatv/bundles/189372
I'm continuing to be very happy with this purchase.
We've recently uploaded another 20 hours of footage remastered using the flashtransfer. With many more to follow soon. Thanks for all your help.
Regards
Alex Cherian - Film Archivist
San Francisco Bay Area TV Archive
A $50,000 LSTA grant paid for most of the purchase, and the transfer quality prompted additional grant funds to transfer a new collection.

The flashtransfer replaced an Elmo, and added true broadcast quality transfer capability.

flashscan8.us integrated the new flashtransfer with existing BetacamSP, 3/4" equipment, and supplied a refurbished/calibrated Textronix 1720 waveform monitor and 1730 Vectorscope for full-time QC monitoring and color correction
---
AV Geeks, LLC, Raleigh, North Carolina
used its 16mm flashtransfer to transfer a major North Carolina university film library. The flashtransfer replaced a Bosch FDL-60 for 16mm work.

"I'm happy! It's a joy to use," says head Geek Skip Elsheimer. "I can use it before my morning cup of coffee kicks in! I'm getting more done!" he reports.

See Skip's complete comments at http://www.flashscan8.us/images/flashtransfer-SkipTestimonial-UsersList.pdf
---
Ascent Media, London, England
transfers major archive with
flashtransfer
SD units

Major global post-post production provider Ascent Media, London bought three 16mm standard definition
flashtransfer
systems to digitize one of the largest commercial television newsfilm libraries in the world.

The ITV/Pathe newsfilm library is being converted to low-bandwith, easy to store files that producers can view from desktop computers.
The producers make in and out point selections, then a software system sends the list for re-transfer at broadcast resolution.

Ask us for details and how this could be useful for your extensive newsfilm archive.

is a Front Porch Digital reseller, and can provide a full range of migration, storage and content management tools for film and video.
Watch for new HD SAMMA Systems in 2011!
Pair the HD SAMMA with the MWA Nova HD Vario for 16mm and 35mm film to files, you'll have a great migration team making multiple files in a single pass.
Front Porch's modular Diva software and harware provide expandability to handle cataloging, asset management, storage and marketing your media.
The MWA/FPD combo takes your media from shelves and gets it to purchasers of programming or archival footage.
Film to Files was demonstrated with great interest at NAB 2009 using the flashtransfer SD feeding the
SAMMA Solo.

Click here for a press release about the pairing.
Turnkey SD systems are now available with SAMMA Solo archiving systems for easy transfer and access to 16mm and 35mm film, and video tape from reel to reel and cassette sources.
flashrecord 35mm LED/D-ILA HD to Film Recorder w/ 2K-4K upgrade
Faster than an ArriLaser.
Way less expensive.
Comes completely ready to run and
Doesn't require expensive maintenance.
Oh, and can do real-time HD recording at 24fps or
Even higher quality at 10fps!
Smaller footprint than most systems.
Great for Cinema Advertising output from HD files
Low cost output for low-budget feature films
Click here or the flashrecord link to read all about it then click here to get pricing and other details!


=

MWA film transfer tools are a great value. Buy now while the exchange rate is not climbing again.

The Euro to Dollar exchange rate affects the cost of flashscanHD, flashtransfer, and flashtransfer Vario systems.

That hasn't changed the value of these tools, but has made them something to purchase now, before the cost exchange rate goes up again.

A change in the exchange rate can add—or subtract—thousands of dollars from a purchase.

After peaking at more than $1.60 per Euro in April, 2008, the exchange rate dropped to as low as $1.19 in June, 2010 and in the winter months

Lately it's been between $1.35 and $1.23 per Euro, falling after a trip into the $1.40s

Click here for today's rate.

If you've been thinking about making a purchase, now would be a good time to do so, before the unsettled economy causes an un-necessary increase in what you'd pay.



Add broadcast monitor features to any HDMI monitor with this box
HDMI flat screens gain professional, broadcast monitor features with the new
Ensemble Designs' BrightEye 72.
This video converter goes above and beyond – it displays open captions, time code and audio presence.

The internal test pattern includes PLUGE which is needed for monitor alignment.

Combine BrightEye 72 with any HDMI monitor for high-end display applications in broadcast and post. BrightEye 72 accepts an SD, 1.5 Gb/s HD or 3 Gb/s HD SDI digital signal and outputs HDMI.
Front panel controls include: complete proc amp, built-in test signals for use in aligning the monitor, graticule, H/V pulse delay, on screen audio VU meters, timecode burn in, AFD indicator and open caption decoding.
Refurbished Picture Quality Control Monitors
Accurate setting of video
and color levels is essential to good film and video transfers.
Tektronix 1720 Vectorscope
Tektronix 1730 Waveform Monitor
Reliable, refurbished Waveform monitors and Vectorscopes provide the necessary tools at a price that is affordable.
This is particularly true as Standard Definition Analog gear is replaced by digital monitoring and used gear becomes available.
Our flashtransfer SD systems can use analog equipment due to their analog composite video outputs.
For our clients, we can obtain good used equipment from a number of resources, then have it refurbished by Scott Howell of MobileTek in Canoga Park (LA).
Scott's been working on Tektronix gear for more than 40 years, and knows the details about the individual models' idiosyncracies, and how to address them.
His refurbishment includes troubleshooting, repair, cleaning, calibration to a standard traceable to NIST, and a warranty on the work.
Scott's clients include a number of LA broadcast stations and networks, post houses and other users of broadcast quality monitoring equipment.
We supplied a MobilTek refurbished Tek 1730/1720 package in dual-rack mount housing to one of our flashtransfer clients for what he'd been quoted for just one half of the pair by a test equipment company.
For HD applications, we can provide a variety of options, including new or refurbished "conventional" Waveform Monitors and Vectorscopes, or digital systems that analyze an HD or SD-SDI signal and display the "scopes" on a flat-screen monitor.
Ask about the QC Options we may have available for your situation.
FXSYS MicroMat™
Anti-Static Particle Transfer Rollers pick up more dirt, last a long time.

FXSYS PTRs from flashscan8.us with the exclusive MicroMat™ helix, eliminates dust, dirt and lint from film, The MicroMat™ surface utilizes a helix action to lift particles as small as 10 micrometers in diameter off the film surface.

Fits lots of telecines, scanners, cleaners and other film handling gear

For use on all MWA Nova, DTS, Grass Valley, Thompson, Philips, BTS, Bosch, Rank, Cintel, ITK, Imagica, Sony, Image Systems GoldenEye II telecines and scanners, FXSYS Prista™ and Lipsner-Smith film cleaning machines, and other film lab equipment where removal of dust is necessary.
PTR's are used on 1.5 inch and 3.0 inch Snap Cap Hubs (35mm and 70mm).

Sturdy grooved core construction holds the PTR securely in place.

Available in an assortment of colors; blue, green, purple and orange (all with identical function).

Sticky Red Roller also available with tackier surface than our standard MicroMat™ PTRs.

Properly maintained, PTR's will last up to 4 months of constant use.

Wash in cool water with a drop of plain Palmolive dishwashing liquid, the same stuff Madge used to soften her client's hands, then air dry.

Buy in sets, so you always have a clean set on the machine, at least one clean set ready to go, and a clean set drying.

Click here to request a catalog and pricing
NEW Cobalt 9084
HD/SD-SDI RGB Color Corrector
with YCbCr Video Proc and Frame Sync
Quick color correction for those situations where an HD or SD-SDI signal needs help, and you can't send it into a workstation!
The 9084 is an RGB Corrector with YCbCr proc features and frame sync. It can process HD/SD SDI signals in all formats.
The RGB processing controls provide full offset, gain and gamma adjustments. The YCbCr proc controls provide lift, gain, saturation, phase, white clip (hard and soft), black clip, and color saturation clip. Parameter updates are very smooth and responsive, providing a completely real time feel.
The 9084 can be controlled from the card edge menu, DashBoard software, the SNMP agent software in the frame, or the OGCP-9000/CC, a remote control panel designed with a special emphasis for the 9084 Color Corrector.
Learn more about the 9084 and other Cobalt products by clcking here, then e-mail us about your needs.